Presentation IDS AGRI
Who are we?
Presentation IDS AGRI: division of IDS
Located in the heart of the Alps, IDS Agri, a division of the IDS (Industry Development Services) brand, belongs to the ID GROUP company. IDS Agri masters the manufacture and marketing of agricultural mats and floor coverings.
Thus with more than 25 years of experience, IDS has developed a very complete range of innovative and high-performance agricultural mats meeting the most challenging and most demanding needs. A stock of more than 4000 m² is at your disposal at our headquarters in Savoie and 2000 m² in our warehouse near Lille.
Creative and innovative
In addition to this expertise and taking advantage of the latest technological innovations, we have developed our product ranges to meet all of your needs in agricultural flooring.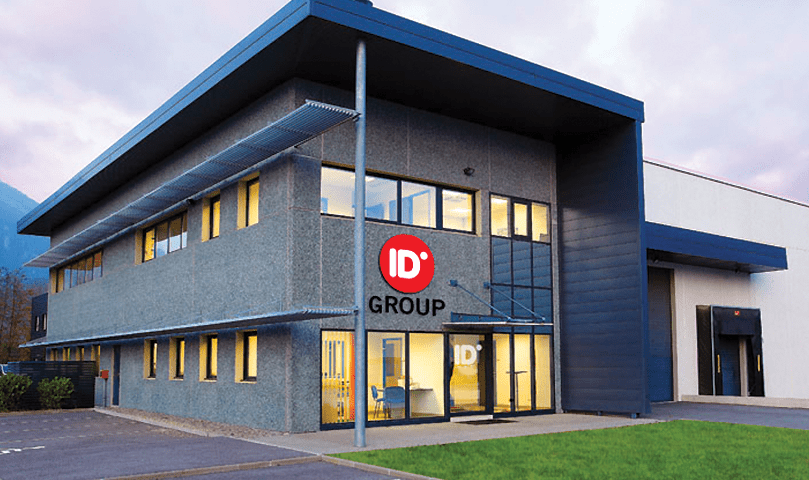 IDS intervenes in different activities:
More recently, we launched our Equine range . This has been developed to optimize horses comfort. In particular, it makes it possible to preserve and secure equestrian stables.
IDS has developed other ranges of technical mats and floor coverings for professionals.
We also manufacture flooring for:
Industry

Building
Ski resorts
Ice rinks
IDS products are made of rubber.
A natural product
Rubber is indeed a natural material, produced from the latex secreted by rubber trees. Thus, it is very resistant to abrasion and remains flexible even if submited to frost or prolonged exposure to U.V.
THE BEST RAW MATERIALS
IDS selects the finest materials such as natural rubber. Thus, we can produce mixtures specially designed for use in the agricultural environmen
RESEARCH AND DEVELOPMENT
IDS molds are modeled in 3 dimensions. The ID GROUP Research & Development department works constantly to develop new products. PRODUCTION
PRODUCTION
From recipe formulation to finishing, including extrusion, molding and calendering, IDS masters all rubber transformation processes thanks to high-performance production lines.
Presentation IDS AGRI - expertise
IDS is committed to respecting the environment and guarantees incomparable quality on these flooring.
Our commitments: quality, safety and respect for the environment.
Depuis plus de 25 ans, IDS est spécialisée dans les revêtements de sol en caoutchouc. Ainsi, elle a su développer de nombreux produits pour le domaine agricole mais aussi elle a acquis une grande expérience dans les secteurs de l'industrie, du bâtiment et de la montagne tout en respectant l'environnement.
Our Commitments for the environment
REACH : for responsible use of our products
REACH (Registration, Evaluation, Authorization and Restriction of Chemicals) is a regulation adopted by the European Union to better protect human health and the environment against the risks associated with chemical substances.
In order to protect your health and that of your customers, IDS undertakes to comply with the REACH regulations in force. In fact, we ban substances that are harmful or of concern to health or the environment from our products.
• We are certified to ISO 9001:2015.
Management reiterates its commitment to put in place the necessary resources to continue to improve customer satisfaction and the company's competitiveness.
At the same time, we ensure that everyone's safety and the environment are respected. Our company works with certification or standardization bodies (such as LNE, BUREAU VERITAS, etc.).
• DLG-certified products
Some of our products are DLG certified. We attach great importance to the quality of our products, which is why we have chosen to have them tested by the DLG organization, in order to control their resistance and quality. This in order to offer you high quality products, tested and certified.